Small office solutions
When you're busy running a business and doing what you know best, you don't always have the time, resources or capacity to get to grips with your finances.
Let's be honest, when you are out and about getting on with the job and serving your clients and customers, or developing new products and services, it's all too easy to overlook your payroll duties, book keeping, accounting or tax planning.
That is why the Whitehead & Howarth Chartered Accountants Small Office Solutions service can be so beneficial in helping you to grow your business.
Making your business our business
We can take care of all your book keeping needs, from running your sales and purchase ledgers, to completing your VAT returns and even arranging for invoicing and issuing of statements.
We can also help you manage your payroll and employment accounting tasks, and all this for a highly competitive and economical fixed fee.  In short, you get the benefit of a complete accounts department to support your business at a fraction of the cost of trying to do the work in-house.
We will help you keep your finger on the pulse of your business by providing you with up-to-date management reports every month, freeing you up to dedicate more of your time and focus to the development of your key services or products.
As ICAEW members, we are ideally placed to help you with business growth plans, cash flow, payroll and a range of additional financial and advisory services.
Our Small Office Solutions service is available to SMEs across North West England and specifically in North Lancashire and the borough of Fylde.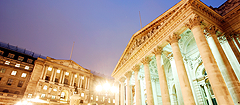 Financial
News
For the latest financial news click the below links:
Twitter Feed
Sorry, no Tweets were found.