Services to business
In today's business, financial and tax environment, it is no longer enough for a company to consult their accountant once a year when the annual accounts are due.  The appointment of a fully qualified Chartered Accountant is now one of the most important decisions you make.
The majority of businesses rarely look beyond traditional tax and book keeping when employing an accountant, but Whitehead & Howarth Chartered Accountants offer you a much wider range of services to help with business planning, growth and strategies for success.
Making informed decisions on the future strategy and planning of your business depends on regular appraisal of your current financial position.
Those that seek to involve their accountant at all stages of their business planning are in a much stronger position to maintain profitability and good cash flow, and to take advantage of financial opportunities.
Supporting your business beyond accountancy services
At Whitehead & Howarth, we will be with you every step of the way, helping you to maximise tax allowances and reduce liabilities.  We can advise you on a range of financial issues, from the formation of limited liability companies to the purchase of company car fleets.
Our involvement in cash flow forecasting helps you to implement sound financial planning strategies and pursue alternative funding sources for business growth.
We use the latest accountancy software platforms to ensure the accounts we prepare meet all the latest reporting requirements and ICAEW regulations.  We are also fully registered by the ICAEW to carry out audit work in the UK and Ireland.
Our clients know that they can turn to us for advice on any financial issue they may encounter when running their business, including: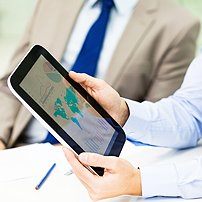 We offer these business services and more across North West England and specifically in the following areas:
Lytham St Annes
Blackpool
Poulton le Fylde
Kirkham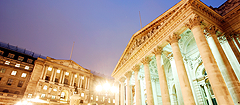 Financial
News
For the latest financial news click the below links:
Twitter Feed
Sorry, no Tweets were found.