Employment Law
Small employers have to contend with a plethora of employment legislation, requiring them to provide contracts of employment, disciplinary and grievance procedures and compliance with disability discrimination legislation.  We can offer you access to specialist advice on any employer related matters.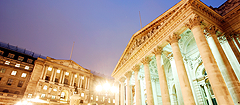 Financial
News
For the latest financial news click the below links:
Twitter Feed
Sorry, no Tweets were found.