Accountancy
Accounting Services for Business in Lancashire
Whitehead & Howarth Chartered Accountants understand that in today's business, financial and tax environment, it is no longer enough for a company to consult their accountant once a year when the annual accounts are due.  The appointment of a fully qualified business accountant is now one of the most important decisions you will make. We deal with the preparation of annual financial statements for sole traders, partnerships, LLPs, charities and limited companies.
Regular changes in statutory disclosures, UK accounting standards and new international standards mean that small and medium sized companies now face an ongoing challenge to fulfil all of their reporting requirements.  We employ the latest IRIS software to ensure that your financial accounts will be compliant with all the latest reporting requirements and ICAEW regulations.  Whitehead & Howarth are also fully registered by the ICAEW to carry out audit work in the United Kingdom and Ireland.
More than just business accountants
Whitehead & Howarth Chartered Accountants provide accounting services that are customised to each individual client's needs. When we prepare your accounts and organise your year-end books, we know that this isn't the end of your accounting story. Using your business accounts to make informed decisions about the future is equally important.
We won't just prepare your accounts and leave you to fathom what it all means. At Whitehead & Howarth, we will review your business accounts and financial performance with you. Our highly experienced team will answer all your questions and be there to advise you in plain English. 
Accounting software
There is now a wide range of accounting packages available to suit every type of small business. We can help you choose the system that is best for you.
Whilst we use Sage and IRIS products in-house, we are also able to supply Sage and Clearly Business products to you at highly competitive prices. Our knowledge of these accounting products mean that we have the expertise to provide you with appropriate training to suit your own business needs.
Supporting your business beyond accountancy services
At Whitehead & Howarth, we will be with you every step of the way, helping you to maximise tax allowances and reduce liabilities.  We can advise you on a range of financial issues from the formation of limited liability companies to the purchase of company car fleets.
Our clients know that they can turn to us for advice on any financial issue they may encounter when running their business, including the following:
Get in touch to find out more about our accountancy services for business
Whitehead & Howarth Chartered Accountants provide services throughout Lancashire from St. Annes, Lytham, Blackpool, Poulton-le-Fylde and Kirkham on the Fylde Coast through to Preston and Blackburn across the North West of England.
If you would like to find out more about Whitehead & Howarth's accounting services, please get in touch with our friendly, expert team. Simply fill in our quick contact form and we will give you a call to chat through your requirements or alternatively  call us on 01253 725111. You can also follow us on Twitter and Linked In.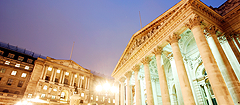 Financial
News
For the latest financial news click the below links:
Twitter Feed
Sorry, no Tweets were found.