What our clients say

"I have been using the services of Whitehead and Howarth since 2008 and have always been delighted with the consistently high level of service that I have received. The attention to detail in their work is exceptional. The speed, accuracy and comprehensiveness that any enquiries or requests I have are dealt with is very impressive. The team offer a truly first class service with a very personal touch which means a lot as a small business owner.
As a result, I have been more than happy to recommend the Whitehead and Howarth team to a number of people requiring accountancy services, and have no reservations in continuing to do so."
Steven Robinson, Managing Director, Kiwivine Limited
"In today's busy world we sometimes fail to take time out to to thank those who provide us with good service.I therefore wanted to take this opportunity of writing a short note in praise of the high standard of accountancy services provided by your practice.Two years ago I had occasion to review the service being offered by my then current accountant and was a little reluctant at having to make a change from the status quo, however, I can honestly say I have no regrets given the high levels of service this company has experienced since appointing Whitehead & Howarth.
I have found your professionalism and level of integrity refreshing, payroll is dealt with each month and year end accounts are dealt with promptly, staff are always polite and helpful, any questions or queries in relation to accountancy matters are responded to swiftly and I am never made to feel intimidated by raising what must appear to be mundane questions with obvious answers.
In short you treat your clients with respect whether they are a large business or small as is the case with my own company.
I have every confidence in the service provided by Whitehead & Howarth and are happy to recommend your practice to anyone who is looking for reliable and professional accountancy advice."
Susan Holden, Director, Holden Credit Management Ltd
233 Fleetwood Rd South, Thornton Cleveleys, Lancs FY5 5EA Tel: 01253 820208 Mobile: 0771 3066 949 Email: enquiry@holdenltd.co.uk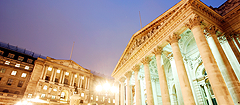 Financial
News
For the latest financial news click the below links:
Twitter Feed
Sorry, no Tweets were found.