Tax planning
We are the experts who can navigate you through today's complicated tax system which features an array of different taxes, rates, exemptions and reliefs.  We can provide assistance with income tax, capital gains tax, and inheritance tax planning.
Planning is important if you intend to retire from business, or you would like to ensure that you can safeguard as much of your estate from inheritance tax as possible so that you have a greater legacy to pass on to your loved ones.
The key to successful tax planning is ensuring that your advisor knows your intentions in advance, so do not hesitate to contact us if we can be of assistance to you.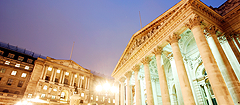 Financial
News
For the latest financial news click the below links:
Twitter Feed
Sorry, no Tweets were found.