Capital Gains Tax
In recent years many individuals have invested in second properties and made substantial gains.
Unfortunately, these arrangements can also give rise to Capital Gains Tax.  It's important to get the appropriate advice as soon as you can.  If you have already made a gain or are planning a disposal, we can support you and help you with tax planning or compliance.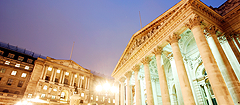 Financial
News
For the latest financial news click the below links:
Twitter Feed
Sorry, no Tweets were found.