Financial services
Through professional relationships built up over a number of years, we can introduce you to independent financial advisors with the expertise to help you make crucial business decisions relating to finance. Should you require assistance with the latest stakeholder pension schemes, tax planning products or re-financing or mortgages, you can rest assured you will receive completely independent, impartial advice.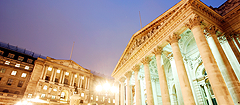 Financial
News
For the latest financial news click the below links:
Twitter Feed
Sorry, no Tweets were found.