Payroll
strong>Payroll services in Lancashire
Whitehead & Howarth Chartered Accountants provide a full payroll and PAYE service for small businesses. Let our expert team take the strain and deal with your staff payroll on your behalf.
PAYE is the United Kingdom's income tax collection system for people who are employees. Under this system, an employer must deduct income tax and National Insurance from an employee's gross salary and the pay the net salary due to the employee.   The employer also very often has to pay a further employers' National Insurance.   Each month, the employer must pay the income tax that has been deducted and the National Insurance contributions to HMRC.
Over recent years, constantly changing legislation has increased the burden on small businesses and it is now more difficult than ever to run your own payroll scheme. We are well equipped to tackle this burden for you and will get to grips with everything including sorting out your tax credit administration, statutory maternity pay, statutory paternity pay, statutory sick pay and stakeholder pensions.
Our in-house payroll bureau use Sage payroll software to take the headache out of filing weekly and monthly reports to HM Revenue & Customs.
What Whitehead & Howarth's payroll service includes

Our payroll service includes:
• BACS payments to your employees with a choice of pay cycles
• Calculation of all  tax and National Insurance payments
• Provision of payslips
• Ensuring all statutory deductions are made such as attachment of earning, student loans and court orders
• Processing of statutory maternity pay, statutory paternity pay and statutory adoption pay
• Provision of P11reports
• Provision of P14 and P60 certificates
• Liaising with HMRC and other third parties on your behalf
• Confirming to all HMRC Real Time Information (RTI ) requirements and providing the necessary reports
• Submission of CIS returns
• Provide quality payroll summaries
Benefits of using our payroll service
By outsourcing your payroll to our payroll service bureau you can free up a considerable amount of your own time.  Simply provide us with your weekly monthly details by fax, e-mail or post and we will take care of the rest, even down to automated payments into your employees' bank accounts.
Year-end documents are automatically generated and the ability to submit your P35 Employers Annual Return online will also ensure that you receive the cash refund offered to all small businesses by the Inland Revenue.
If you are happy processing your own payroll but would like some advice on how to run things more efficiently, our expert team would be happy to help.
As members of the Sage Accountants Club, we can obtain Sage software at competitively discounted prices, which we are then able to pass on to our clients.
Get in touch to find out more about our payroll services for small businesses
Whitehead & Howarth Chartered Accountants provide services throughout Lancashire from St. Annes, Lytham, Blackpool, Poulton-le-Fylde and Kirkham on the Fylde Coast through to Preston and Blackburn across the North West of England.
If you would like to find out more about Whitehead & Howarth's payroll services, please get in touch with our friendly, expert team. Simply fill in our quick contact form and we will give you a call to chat through your requirements or alternatively call us on
01253 725111. You can also follow us on Twitter and Linked In.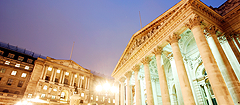 Financial
News
For the latest financial news click the below links:
Twitter Feed
Sorry, no Tweets were found.